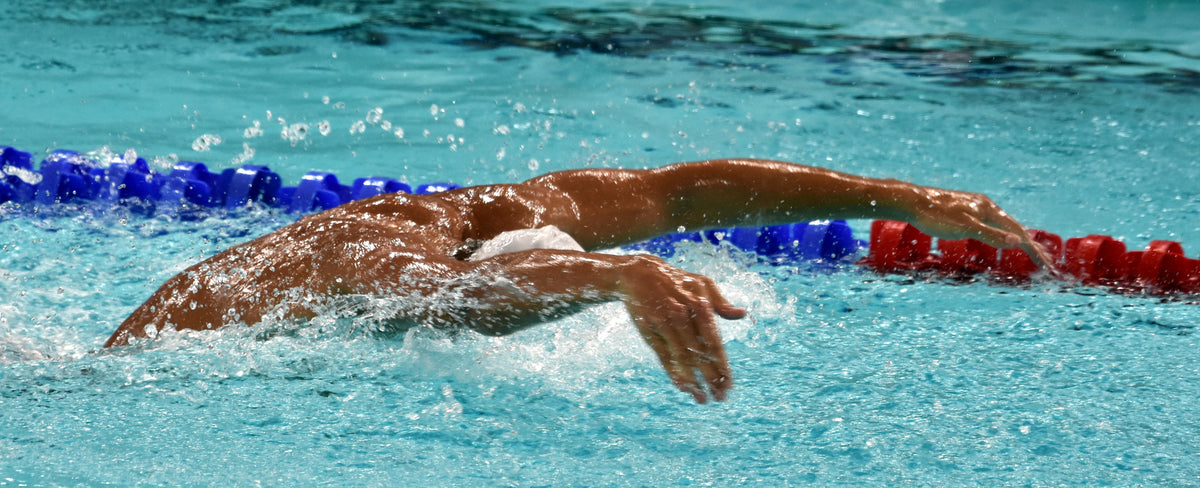 The North Dakota LSC is hosting a USA Swimming Swimposium at the Hulbert Aquatic Center in West Fargo, ND on April 27, 2019.
The first question many of you may have is "what the heck is a 'swimposium'?"  The Swimposium program began in 1981 as the LSC Workshop Program and was very successful in enhancing communication, promoting the exchange of ideas, and informing the membership about USA Swimming programs and services.  As part of the annual USA Swimming budget, funds are allocated to provide for USA Swimming staff and volunteers to travel to LSCs.  Speakers give presentations and answer questions at the Swimposiums.  USA Swimming works directly with the LSC to develop the content for that particular Swimposium. (USA Swimming Swimposium)
One of the presenters (for parent breakout sessions) at the NDLSC Swimposium will be David Benzel.  He is an author, athlete, sport-family coach, and sought-after speaker for organizations nationwide. Benzel brings an athlete's discipline, a coach's inspiration, and a parent's practical experience to teach parents, coaches, and athletes the necessary skills for succeeding in the athletic arena.
His fifteen years as a corporate leadership coach for major companies around the country established him as an expert in the principles of influence and coaching. His ten years as a commentator for ESPN and the Outdoor Life Network provide his audiences with vivid insights about the challenges of athletics.
Benzel has been a keynote presenter at national conferences of several major sports organizations, including USA Gymnastics, USA Tennis, USA Figures Skating, US Youth Soccer, and USA Swimming. As the father of two elite-level athletes, Benzel also has the boundless passion and hundreds of positive strategies for connecting with our athletic children.
David Benzel is an accomplished author 3 books that are of particular relevance to the presentation he will be giving to swim parents on April 27th.  These books are the following:
"From Chump to Champ: How Individuals Go from Good to Great". 
 "5 Powerful Strategies for Sport-Parent Success"
 "5 Powerful Strategies for Athletic Success"
In May of 2008, Benzel wrote an article for Security Magazine entitled "An Ear for Listening". ("An Ear For Listening"--Security Magazine Article).  This article uses a conversation between a father and son, after practice, to illustrate: "[l]istening is an art and a skill.  It requires discipline and focused attention.  When you give the gift of silence, you allow others the chance to think and process their thoughts." This is sound advice for any swim parent when it comes to dealing with your own athlete and/or your athlete's coach(es).
During a recent webinar, Benzel talked about how your brain is a tool. A summary of what he said was if you don't use this tool called your brain, it will use you. He explained how we're bombarded with 55,000 thoughts per day. If we can separate ourselves from those thoughts, we can evaluate them. When a negative thought pops up, like "Who am I fooling?" or "I'm really not very good at this," I can stop it and say, "Where did that come from?" or "How is this helpful to me pursuing my goals?" After separating ourselves from the thought, it is less likely to get inside and take over our psyches. Benzel talked about living in the now.  (Bleu Water Article) 
In June of 2012, Benzel was interviewed for "momsTEAM".  Benzel was asked "[w]hat is the most rewarding aspect of being a sports dad?"  Here is his response:
"The most rewarding part of being a sports dad is actually being enjoyed now in the post-youth sport years due to the fact that I changed my approach ... thank goodness for all involved! I was pretty intense in the early years and inadvertently took some of the fun out of sports for my two kids. Fortunately, I learned - ever so gradually - to back off and play my role more effectively.  As a result, my kids started coming to me more and more for important conversations and advice. They both made it to a professional level in their respective sports and are now in their mid to late twenties. The meaningful conversations we have now are priceless. (momsTeam Interview).
Benzel was also asked "what lesson has your sports active child taught you?"  Benzel said:
"The most important lesson is that the whole experience belongs to them. As I learned to give up more and more control they stood ready to assume more and more control. In fact, if I didn't give it up they were going to take it away anyway. I'm glad they were so assertive because I would have regretted cheating them out of the experience of personal responsibility for their successes and their success and their lessons. (momsTeam Interview)
In an article entitled "Five Parenting Decisions that Reveal Your True Values", David Benzel concluded "[p]arents with high credibility are the ones who have strong convictions about what they value. They are admired because their beliefs are very clear, and their actions are consistent with those beliefs. Demonstrate to your children that you not only know 'True North', but you intend to practice and honor it – even when it's not the easiest thing to do."  (Five Parenting Decisions Article)
This is a great opportunity to listen and learn from a person who has been directly in your shoes---the parent of an athlete.  As the short course season has ended, look at this as an opportunity to self-evaluate your performance as a parent during this past season and look encouragingly at the Swimposium as a way to learn and implement strategies and ideas for the upcoming long course season and the girls' high school season that will be here before you know it.
Knowledge is one of the most valuable assets we can acquire.  For the North Dakota swimming community this is an opportunity to acquire very valuable knowledge from nationally recognized experts.
You can reserve your spot for David Benzel's breakout sessions now: 
 (To Push or Not to Push—A Parent's Dilemma)
 (How to Create A Confident Competitor)